Sierra Center for Wellness offers a Family Outpatient Program that actively engages families in the treatment of anorexia, bulimia nervosa binge eating disorder and ARFID. The intent of the program is to provide families the information and experiences they need to effectively participate in their loved one's recovery. In addition, this program allows patients and their families the opportunity to receive effective treatment while maintaining normal day-to-day activities such as school and work.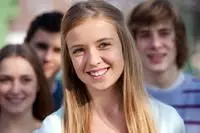 The program is tailored to the specific needs of the patient and his or her family. Each patient and family receives 1 day of intensive treatment and education followed by individual therapy, family therapy, and continued education and support for 6-12 months. The purpose of the initial intensive treatment and education is to prepare patients and their families for long term recovery and to create their specific path to recovery. Patients and families will receive the information and tools they need to create an environment of recovery that originates within the home. The family and the family relationships are seen as tools to help the patient recover from his or her eating disorder. Only 2 to 3 families participate in the one day of intensive treatment and education which allows families to get the specific information and education they need to help their child achieve full recovery. The classes and experiential activities are conducted by Dr. Tony Paulson who has over three decades of experience treating patients with eating disorders.
Frequently Asked Questions
What makes this program unique? This program views the family as the primary resource to help their loved one recover from an eating disorder. We provide the information and tools families need to help facilitate lasting recovery. In addition, all services are provided by clinicians with extensive experience in the treatment of eating disorders.
What are the days and times of the program? Each patient and family receives one day of intensive treatment and education followed by continued individual therapy, family therapy, education, and support for 6-12 months. The initial one day of intensive treatment and education occurs on a Saturday from 8am to 2pm. Subsequent treatment will be scheduled to minimize the impact on school and work obligations.
Will insurance cover the cost of the program? Your insurance will pay for most of the program. Prior to beginning, families will receive an estimate of the cost of treatment. We try to make treatment accessible to all. With that said we offer payment plans for any costs that are not covered by your insurance.
How does someone get started in the program? The first step is an assessment. Once the assessment is complete a treatment plan will be recommended to the family and the initial one day of intensive treatment and education will be scheduled if appropriate. If other types of treatment are warranted, the clinician will assist the family in securing the level of care most appropriate.
An Evidence-Based Approach to Treatment
Eating disorders typically have been treated in inpatient and residential treatment facilities that require patients to live away from their families. This separation is often disruptive and distressing to patients and their families. Treatment in residential and inpatient facilities is usually successful in restoring the patient's weight. Unfortunately, the rate of relapse once they leave and return home is high. This often leads to multiple treatment episodes.
Researchers have found that for some patients suffering from Anorexia family participation in treatment contributes to better outcomes (1), (2), (3). Thus, the treatment for anorexia and other eating disorders have become more inclusive of families.
Family Based Treatment for Anorexia

Family Based Treatment (AKA Maudsley Approach) is a specific type of treatment for adolescents struggling with Anorexia. This approach utilizes the parents and family as active participants in the restoration of the patient's weight, physical health and normalization of eating (1). This approach aims at preventing hospitalization, assisting parents in restoring their child's weight, and helping him or her return to normal adolescent development free of an eating disorder.
This treatment approach has been found to be very effective for those patients who have had anorexia for less than 3 years. At the end of treatment approximately two thirds of adolescent patients are restored to a healthy weight, and, impressively, five years later 75 - 90% remain fully weight recovered (2). Research has also shown that most patients participating in a Family Based Treatment require on average no more than 20 treatment sessions over the course of 6 to 12 months (3). This allows most patients to receive treatment while living at home engaging in many of their normal day-to-day activities.
References
(1) Loeb, K., Le Grange, D, 2009. Family based treatment for adolescent eating disorders: Current status, new applications and future directions. International Journal of Adolescent Health, 2, 243-254.
(2) Eisler, I., Dare, C., Russell, G. F. M., Szmukler, G. I., Le Grange, D., and E. Dodge. 1997. Family and individual therapy in anorexia nervosa: A five-year follow-up. Archives of General Psychiatry, 54, 1025-1030.
(3) Le Grange, D., Binford, R., and K.L. Loeb. 2005. Manualized family-based treatment for anorexia nervosa: A case series. Journal of the American Academy of Child and Adolescent Psychiatry, 44, 41-46.; Lock, J., Agras, W.S., Bryson, S., and H. Kraemer. 2005. A comparison of short- and long-term family therapy for adolescent anorexia nervosa. Journal of the American Academy of Child and Adolescent Psychiatry, 44, 632-639.
This is a very helpful video that explains the Family Based Treatment Approach
Helpful Books

It Was Never About The Food
Contained in It Was Never about the Food are the stories of four individuals who developed and struggled with an eating disorder and then overcame it. Sprinkled throughout their words are clinical explanations for what is happening as their stories unfold. The reader will be able to see both the personal experiences and the clinical explanations of how an eating disorder can develop, how harmful it can be, and what the road to recovery might look like. It Was Never about the Foodis written for eating-disordered patients, their loved ones, and clinicians to provide a better understanding of what it is like to struggle with disordered eating and how to move on
Why She Feels Fat
Dr Tony Paulson and Dr Johanna Marie McShane authored Why She Feels Fat: Understanding Your Loved One's Eating Disorder and How You Can Help. Sprinkled with over 100 quotes from revcovering individuals, Why She Feels Fat explores eating disorders from the inside out to convey the emotional experience and perspectives of those who have them. Decoding the deeper meaning of the statement "I feel fat" is at the heart of this simple and straightforward book that also includes basic information, such as signs, symptoms, medical complications, causes, approaches to treatment and states of recovery.

Reviews
"In Why She Feels Fat, McShane and Paulson give parents the all-important perspective of their suffering child-this book explains the incomprehensible. When read an open mind and heart, it brings to friends and family alike much needed understanding and guidance." - Doris Smeltzer, MA, author, Andrea's Voice: Silenced by Bulimia
"Like never before, this book takes the reader into the mind of someone with an eating disorder and explains the unexplainable. Combining personal insight from the sufferers with clinical expertise, the authors provide step-by-step guidance form maneuvering the long and winding path from illness to full recovery. Why She Feels Fat is an essential resource fro all families and friends." -Jenni Schaefer, author, Life Without ED
"With a plethora of books on eating disorders these days, few are dedicated to the loved ones of those suffering from these illnesses. Why She Feels Fat is a welcomed addition to the field... From understanding medical issues to grasping why a person with anorexia says she feels fat, this book will help guide those lost in the quagmire that dealing with someone else's eating disorder inevitably brings." - Carolyn Costin, director, Monte Nido Treatment Center, author, The Eating Disorder Sourcebook
"Why She Feels Fat provides an inside view of the intense struggle and emotions behind an eating disorder...we look forward to adding Why She Feels Fatto our patient library." -Martha Levine, MD & Richard Levine, MD, Eating Disorder Program Penn State Milton S. Hershey Medical Center
For more information please visit www.gurze.com