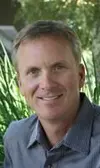 Dr Tony Paulson has treated patients with eating disorders for more than 30 years and is certified in Family Based Therapy. He has lectured extensively on the topic to community groups and professionals. He is an adjunct professor at Sacramento State and teaches core classes at JFK University's eating disorders certificate program. He co-authored the book, "Why She Feels Fat: Understanding Your Loved One's Eating Disorder and How You Can Help" and "It was Never About the Food: Stories of Recovery" to assist families in better understanding and responding to their loved one's eating disorder. Dr Paulson's approach to treating anorexia, bulimia, and binge eating disorder utilizes a combination of education, cognitive therapy, and experiential activities. Dr Paulson is certified in Family Based Treatment by the Training Institute for Child and Adolescent Eating Disorders (see maudsleyparents.org).
Your path to recovery starts with reaching out for help. I appreciate you visiting our web site and considering treatment. The path you are about to walk on can at times be steep and full of obstacles. You might feel like you can't take another step or the obstacles are too large to overcome. Yet at other times it might feel like the path is never ending. I can assure you that you will not walk this path alone. You will be given direction, guidance, and comfort on your journey to recovery by our dedicated staff. Recovery is living a life you were meant to live and letting go of the fears that feed your eating disorder. Life away from your eating disorder has trials and struggles but is also full of love and connection to others. Open yourself up to the possibilities! - Tony Paulson, Ph.D.
Please feel free to email Dr. Paulson at [email protected]m
I earned my B.A. in Public Health and Psychology from Vanderbilt University and M.A. in Counseling Psychology from the Wright Institute and am also in the process of becoming a Certified Eating Disorder Specialist (CEDS). I am passionate about treating clients struggling with eating disorders, specifically with Family-Based Treatment (FBT). I have past experience treating adults and adolescents with eating disorders at the residential, intensive outpatient, and outpatient levels of care. Additionally, I have past experience working with Christian-identifying clients through struggles with depression, anxiety, loss, trauma, transition, and relationships. I stand by the belief that healing comes through developing and strengthening both self-compassion and human connection. I aim to help clients know themselves better, adopt healthier ways of thinking, acting, and relating, and acquire tools to find their way through the obstacles of life. Knowing the challenge that the recovery process is from having an eating disorder and going through the process myself, I consider it extremely brave to seek help and therefore an honor and privilege to partner with you on the journey.
Julia Hollingshead is a Marriage and Family Associate
Feel free to email Julia at [email protected]
To Contact Any of Our Clinicians Please Call 916-794-2051